Fishtank is not really a game, rather than a screensaver. It simulates a fish swarm in a fishtank and a shark that hunts and eats the fish. There are several interactive controls:
Switch between the different cameras
Change the brightness of a glowing fish
Add and remove fish and sharks
Switch the ceiling lamp and the names of the fish on and off
Automatically calculate the number of fish where the frames per second drop below 10
Export 20 TGA-files per second (quasi video export)
The project was created during the summer semester 2007 in
computer graphics
using C++, OpenGL and GLUT.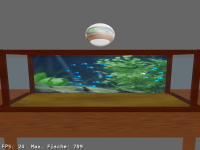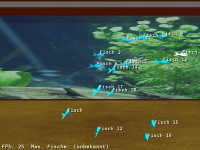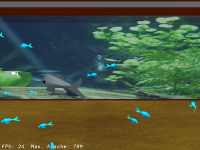 Download